Heart-Centered Living News launch
After a long hiatus from my own digital publishing, I'm thrilled to announce that I'm launching a monthly newsletter, Heart-Centered Living News.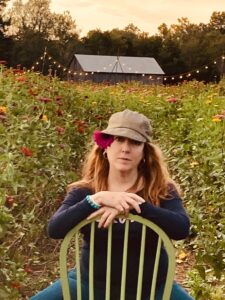 Why a newsletter? I published a blog and ran related events for over 12 years back in Miami. For independent writers, newsletters are the new blog, a more intimate container.
The current tagline — "What love brings forth, it calls useful" — is a quote by mystic Emanuel Swedenborg that echoes my experience as a contemplative human living in the nation's capital.
Someone once told me that I curate my life and that I teach through my writing. She was right. I also network, connect people and cross paths with wildly eclectic little somethings and thought-provoking big everythings that shape what #heartcenteredliving means to me.
A newsletter is just right for this post-pandemic moment in my somewhat nomadic life. Perched on the razor's edge of a hard political place that's also refreshingly spiritual, I witness wonder and shock daily.
But I'm filled with love, wherever my heart goes, so make it useful! And to borrow from Social Media Club, "if you get it, share it!"
I love this photo that my friend's kid took about two weeks ago. I remember when it was all new, this self-expression mystery, this "life lives through me and I don't even know it" feeling. It's still new, baby. Always re-invent.
About Heart-Centered Living News
Heart-Centered Living News is a curated collection of news, stories, resources and delightful curiosities that inspire action and contemplation. This monthly newsletter opens the door to a wide-range of topics for the "practical mystic" or anyone longing for grounded spirituality. Based in Washington, D.C. the newsletter is broad in scope and published by award-winning writer and #heartcamp founder Maria de los Angeles.
Read more at the press release
All the good links, below!
Volume 1 scheduled for February 2023.