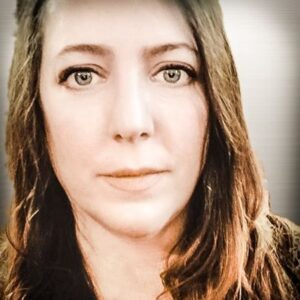 Welcome! My name is Maria de los Angeles and I'm an award-winning, versatile writer, digital publisher and teacher of heart-centered living based in Washington, D.C. where I am also engaged in spiritual entrepreneurship and studies.
I came to the nation's capital early in 2018 after being a caregiver to my parents in my hometown of Miami. After they passed, I started life over fresh. The challenges of dealing with Alzheimer's became my greatest teacher, and led me to a life path that helps others doing what I know best–writing and teaching. And mostly, I teach through my writing, or as someone once said: "by the way you live."
Recovery is also part of my story and my daily practice in sobriety engages the 12-step design for living as well as a deeper, more mystical — yet grounded — application of spiritual care for myself and others.
I'm thrilled to be part of the city's emerging movement of spiritual entrepreneurship aligned with an intention for a more compassionate world.
When someone asks me what I do, the answer seems unconventional: what and how I write and teach depends on the moment, the audience and the student. Here's two tenets that capture my approach to heart-centered living.
---
WORD TRUTH Language shapes reality–our sense of self and the world. Heart-centered living is all about the way we tell a story about our lives, and in our fast-paced, digital world, it's important to stay connected mindfully and with gratitude.
BODY TRUTH A life well-lived is fully authentic, even when it seems impossibly awkward and hard. Heart-centered living is about consciously connecting to and integrating with the body. Full self-expression is intrinsically connected to physical well-being, which involves the practice of presence. Isadora Duncan said it best: " to be the highest intelligence in the freest body."
---
heart-centered writing
A published poet and essayist for over thirty years, I am always engaged in the act of creating words and sounds. In the before-times, I completed a collection of verse entitled Journey to Now about becoming a parent to my parents and starting life over after they passed from Alzheimer's. Today, I am turning those verses into a memoir by the same title with Somatic Writing guiding my author journey.
Since arriving in Washington, D.C., I have also read poetry at open mics, artist salons, live storytelling events, co-produced a poetry and music concert, and led second-generation writing meetings at The Writer's Center. Since the pandemic, I have delved deeper into sound healing through the voice, studying Raga, Nada Yoga and voice-based exploration with Vox Mundi.
As a journalist, I also write independently for select media outlets whose ethics I trust and organizations whose missions are aligned with my own to connect the world, one heart, one reader at a time. As an award-winning, social media savvy writer with journalism experience, I write human interest stories with integrity that strengthen our practice of kindness in the world, which is why I created #heartcenteredmedia–it's an intention that brings mindfulness to how we write and read in the world, how we consume information. Please visit the writing section of this site to learn more.
heart-centered media
When I first arrived in D.C., I was surprised to find a richly diverse spiritual community that further inspired my ever-evolving concept of #heartcenteredmedia. Leaning on my experience as a journalist, speaker, online radio producer and host, I wanted to produce a newsletter called HeartCenteredDC that would highlight the abundance of heart-centered practices in the nation's capital and provide a central media outlet for the spiritual, interfaith, conscious culture, health, wellness and many other related communities. Since the pandemic, however, the world has jumped from local to global. The January 6 insurrection also shook my new life as a Washingtonian to the core and gave me pause — especially with the rise of conspirituality. Visit the newsletter page read about how the project is evolved into HeartCenteredLiving.news.
heart-centered teaching
I teach "unlearning" through various practices such as yoga, breathwork and meditation. The concept of "unlearning" may seem a bit unusual, but self-care involves "unlearning" habits that keep us wrapped up in anxiety and from being our best selves. Visit the living section of the website to learn more about my services, which currently involve a limited number of private sessions via online platforms.
The teacher is always a student. Prior to the pandemic, I embarked on a course of study in mysticism, and am an avid practitioner — sometimes performer — of modern and Spanish dance. In the past two years, and also studied with spiritual author and scholar Mirabai Starr, and on full scholarship with Eckhart Tolle in The School of Awakening.
I'm so glad you stopped by and would love to connect, as always, from the heart.
Maria de los Angeles
October 2023
---